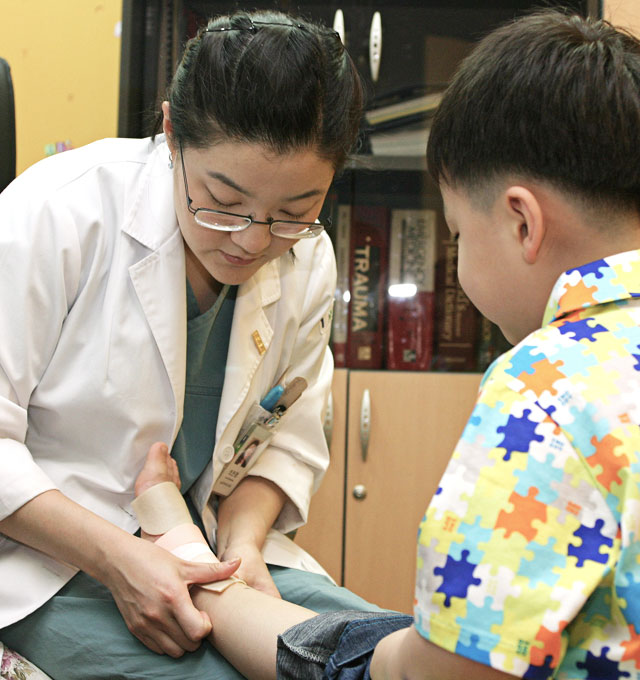 Small feet first enter the Pediatric Burn Center by opening the door.
Bestian first established the Pediatric Burn Center among the burn hospitals.
Bestian took its first step of the Pediatric burn center for the first time among the burn hospitals.
Most of parents are pressed for their children who suffer burns or wipes their tears because of them saying themselves, "Because I was not careful…", "It's all my fault.", or "I am sorry, my baby.". Bestian first opened the Pediatric Burn Center among the burn hospitals by considering parents' heart because their heart bleeds due to their babies' burns.
Pediatric Burn Center specialized in children
Children are more likely to suffer serious burns that are deeper and wider because it is difficult to cope burns quickly as their reaction velocity is slow. And continuous management is required to help them grow properly because burns prevent their skin growth. Bestian has operated the Pediatric Burn Center that pecializes in children's burn treatment and is helpfulr for their recovery.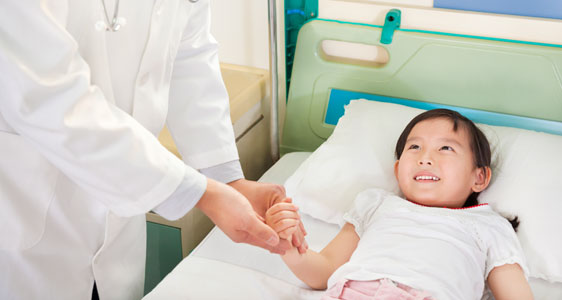 The Pediatric Burn Center
treats patients like this.
1
Customized treatment
The depth of burns is determined within 3 to 5 days after patients get hurt. And customized treatment is provided according to patients' condition.
2
Surgical treatment
Surgical treatment is determined within 2 weeks. Hospitalization is determined according to patients' condition.
Patients with burns
First aid
Burn examination
Check the results
Customized treatment
Determining surgery
Surgical treatment
Non-surgical treatment